Customers -

Eaton Detroit Spring
Eaton Detroit Spring has been manufacturing springs right from the original blueprints and to custom specs for more than 76 years, right here in Detroit.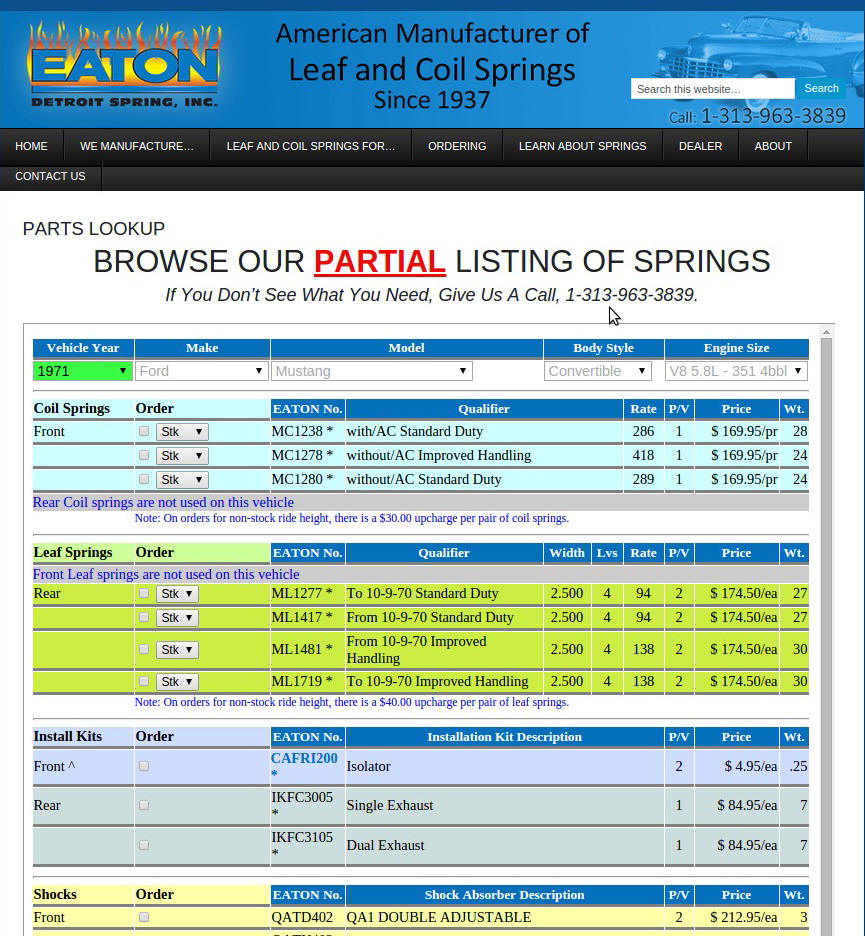 On-line product lookup and ordering
For more than 10 years, Mike Eaton had a vision to put their product catalog of more than 24,000 car springs on line where customers would be able to find the products that fit their vehicle by year, make, model, body style, and engine size. Beginning in 2012, S.E.S designed the database and developed the application that enables a customer to find the products that were engineered for their vehicle. Once the product choices are displayed, the customer can select the products they want to purchase which are automatically transfered to an order form. This lookup application has been integrated into the Eaton website and has a backend application where they can continue to update the database as products and vehicles need to be added for newer vehicles.
Client Testimonial
We worked with several programmers and spent a lot of time and money trying to get our database to do what we wanted. Then we found Jim Glutting and in no time he had our database talking to us, then humming and finally singing. Look no further, tell Jim what you need and let him do what he does best.
Mike Eaton - Owner, Eaton Detroit Spring